Partners
SunGlo Window Films has mutually beneficial partnerships with many Colorado firms. These firms, like SunGlo, represent quality products and services, as well as social responsibility:
Sustainable Improvements
If you are looking for more ways than window film to upgrade the energy efficiency of your home, look no further. Sustainable Improvements, LLC is your "one-stop shop" for energy improvements, offering both energy audits and the upgrades they recommend. Why use multiple companies when you can use one expert?
Call Sustainable Improvements TODAY to reduce your carbon footprint! Mention SunGlo to get a special price.
---
Mountain Valley Floors
Are your floors faded from the years of UV damage prior to your window film? Mountain Valley Floors, Inc has been in business for over 20 years providing great prices and stellar workmanship. They handle all floors from residential remodels to commercial projects.
Call Mountain Valley Floors, Inc to receive a free estimate on your floors. Mention SunGlo to receive a discount!
---
Fort Collins Climate Wise
How can your company become more environmentally conscious? Fort Collins ClimateWise can help! ClimateWise is a free educational energy conservation program for Fort Collins businesses. This is an impressive city operated program that offers free assessments, learning opportunities, and networking events.
Join ClimateWise today to get educated and meet others business owners that share your interests in conserving the environment. Tell them SunGlo sent you!
---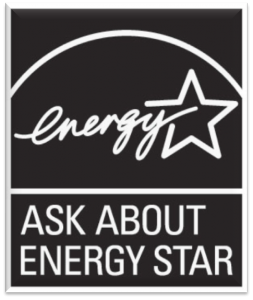 Energy Star Partner Program
The universal term for an energy conscious business; Energy Star Partner. This designation is given by the well known governmental program Energy Star. It is meant for those companies that commit to energy efficient and environmentally conscious operations.
Does this sound like your company? If so, sign up today and leverage your commitment as an environmentally conscious company by sporting the Energy Star Partner logo.